Most people over the age of forty find themselves having difficulties reading little signs or the fine print. Often times they have to hold the reading material further away from them so that their eyes can focus better. And if that doesn't solve the problem, many of them begin to wear reading glasses. Although reading glasses are probably the most worn type of glasses among people over forty, rarely is the question asked: how exactly do these glasses work?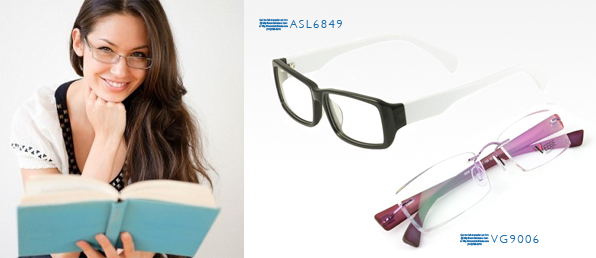 Well, you see, for our eyes to focus at different distances and go from the distance to the near and vise versa, we need to use the crystalline lenses in our eyes. These lenses are located behind our pupils and can change shape to meet different focusing needs. When we were children, our crystalline lenses had very strong shape changing ability, allowing our eyes to have tremendous power to focus at the near range. However, as we grow older, our crystalline lenses gradually become less elastic. Finally, as we reach the age of around forty, our crystalline lenses' ability to focus at the usual reading distance is forever impaired. Once this happens, a pair of reading glasses is needed. The whole process is essentially another manifesto of the ever-going process of aging. It happens practically from the moment we were born until that day when we find "we were not young anymore".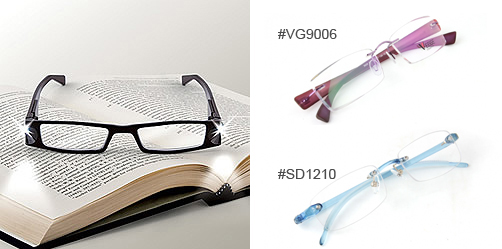 Buying a pair of reading glasses may sound pretty easy, but there are many unknown insights too. For example, do you know that instead of having your reading glasses custom made for you at your optometrist's, you can actually just go over to a drugstore and pick up one pair. Those are called the over the counter reading glasses, a.k.a OTC reading glasses. Like the OTC drugs that cure your cold, those glasses don't require any prescription reports to be purchased. You can just go over to the nearest the drugstore and try out their glasses one by one until you find one pair that seems clear at your desired reading distance. These glasses will be enough if what you need is just a pair of reading glasses that help you read. However, in reality, the thing is many people may need not only normal reading glasses but also corrective glasses. For them, the over the counter reading glasses solution is certainly not recommended. They should follow the usual procedure and have their eyes examined by an eye doctor and then have their glasses made accordingly.
In neither of the above mentioned case, however, does it mean that you can skip your routine eye checkups with your eye doctor. Reading glasses may help you read efficiently, and they don't uncover potential vision-related diseases like your regular medical checkups do.