Cheap vintage glasses now are the rare treasure among the glasses wearers. Bored with the overabundant garish glasses in the market, many people now prefer the antique vintage glasses that have more artistic value yet cost them much less. Though cheap vintage eyeglasses are classic, which does not mean they are out-dated or ugly. On the contrary, cheap vintage glasses are rather up-to-date and closely related to the current fashion.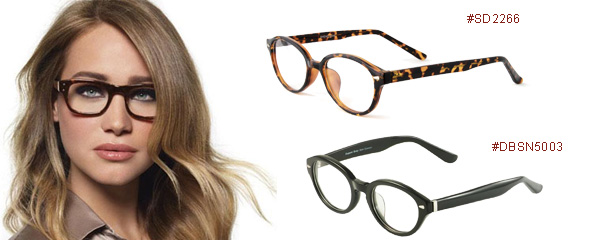 Vintage glasses were designed and produced in the 20th century that had characteristics that only belong to the 1970's and 1980's in Italy, and the 1908's and 1990's in the Far East. So, the colors, shape and styles of vintage glasses are all original, with craftsmanship that can not be found in today's glasses manufacturing. What's more, vintage eyeglasses were not used and new in condition, because they were preserved intact since the moment of their being produced. Therefore, owning vintage eyeglasses can also have the enjoyment of collecting antiques.
Do vintage eyeglasses only belong to the old? It is quite not the case. Men, women and children, old and young, male and female, all can find a pair of vintage eyeglasses they like. Vintage eyeglasses of the old have the qualities of maturity and seriousness. Adult men can wear the kind of vintage eyeglasses that make them more cool and handsome. And there are many lovely and nice-looking vintage glasses that were specially designed for children. All these vintage eyeglasses can take us back to the old and nostalgic times as well as give us modern fashionable appearance.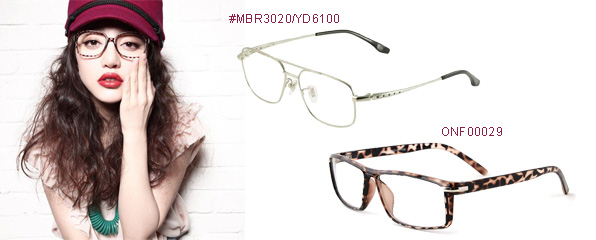 Finally, do not be perplexed by the doubt whether vintage eyeglasses are difficult to buy or cost you a ton of money. we can tell you that cheap vintage glasses are sold everywhere and are accessible to everyone. Most eyeglasses shops display various kinds of vintage eyeglasses where people can examine and try them on quite at will. Moreover, people can find those cheap vintage glasses online since online shopping is more and more welcome. And vintage glasses online are lower in price and more various in kind. What people should keep in mind is that while buying vintage glasses, you shall make a point of having a clear understanding of which one fits you best.