As a must-have indispensable accessory in sportsman's gear, sports sunglasses have wielded considerable influence in the athletic career of professionals or amateurs. No wonder they go after these multifunctional instruments in a swarm.
Should you be put in the shoes of athletes, what do you care about most? Physical well-being, of course, matters considerably. To crown it all, optical health ranks first. during the process of violent physical counters, no one can afford to subject their eyes to accidental harm either from glare, dust and fine articles or from man-inflicted damage. because of eyes' easy susceptibility to accident-prone events, a pair of sports sunglasses seems perfectly necessary to offer omnibearing protection for a safe and sound sports experience.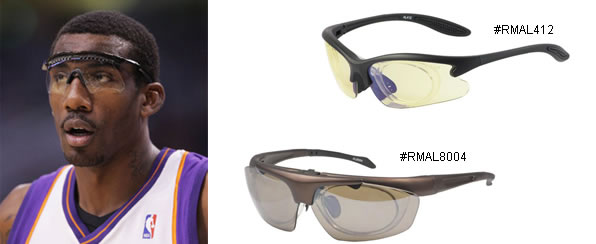 This extra edge of better vision with sports sunglasses can manifest itself in different ways, depending on the sport. In golf, for example, tinted lenses can enhance contrast between light and dark patterns of the grass on greens, enabling you to "read" greens better for more accurate putting. Cyclers take advantage of sports sunglasses to shield their eyes from the stong wind and glare which are apt to hamper their vision and affect their performance. Swimmers use sports sunglasses to shun the reflected glare from water so as to focus whole-heartedly on the contest. Skiers avail themselves of sports goggles to safeguard eyes against the reflected glare from snow, ensuring no harm whatsoever to eyes. Their widespread application in all sorts of sports is too numerous to be listed one by one. But for most athletes, contrast enhancement is the most desired feature for activities such as viewing a ball against the sky, a fish under the water, upcoming moguls on a ski slope or for a variety of other sports-specific tasks. To enhance contrast, brown and copper-colored tints are often best. Depending on lighting conditions, yellow (for low-light and overcast conditions), amber, orange and red tints also are good choices for contrast enhancement. All you need to know is that they are like fluid organs, swiftly adapting to all crannies and crevice of sports field. Such brands as Oakley, Rudy Project, and Ray Ban are plentifully armed with a wide collection of sports sunglasses, whose prices are in direct proportion to their designer brand name. If you are questing for cheap sunglasses, there is one place you need to frequent, Firmoo, the world's top-flight online glasses magnate. Their excellence and performance is beyond any doubt, so have a free hand to procure any one you lust after.