The discussion and debates surrounding the topic of whether progressive lenses should be chosen over their bifocal and trifocal counterparts have been going on since like forever ago. While the two groups of people following them separately have perfect enough arguments and reasonings, it seems that the ones who favor progressive lenses are gradually taking the upper hand. Let's herewith hear their arguments and decide for ourselves whether they make sense.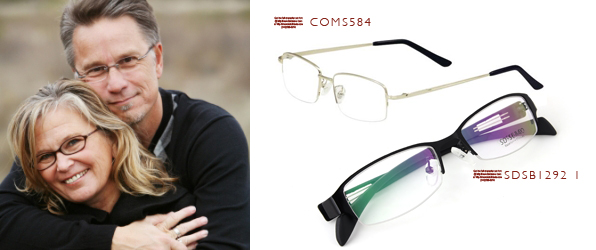 First of all, these eloquent fine debaters would say, lenses of progressive glasses provide better visions than bifocals and trifocals do. This is a statement with much truth in, basically in three aspects. First, progressive lenses provide more precise powers. Bifocals and trifocals, as already revealed by their names, only have two or three different powers blended onto the same lenses, which means one can only get clear vision for two or three ranges. For most people this might come as a huge harassment since real life experience tells us that only two or three powers don't even come near as enough for our daily uses. Progressive lenses, on the other hand, provide a gradual progression of prescription powers, with which almost any vision need could be met. Secondly and probably the most importantly, progressive lenses spare their wearers off the nettling experience of image jump, in which sudden changes of powers across the separating lines could cause distortion to the image and nausea and other reaction to the wearer. Progressive lenses, with the ingenious design of gradual progression of powers, offer wearers a natural smooth view that resemble one that you get with your natural eyes. Precise powers and natural view, it can't be to much of a mistake to say that progressive lenses are the ones with better vision.
Another argument that keeps coming on the lips of those progressive lenses advocates has to do with aesthetics. As is known to all, bifocal and trifocal lenses have these annoying visible lines that give away the wearers' age in no time. Most people have scruples with bifocals due to this defect. With progressive lenses, they don't have to worry. Rid of the nettling lines, progressive lenses immediate create a youthful and energetic vibe to the faces of the wearer.