Buying cheap glasses online has become a trend lately. After the secret has been made public that the actual cost of material and technology that goes into a pair of designer prescription eyeglasses that makes it functionally adequate only make up half or sometimes even lower of what finally comes out on the jaw-dropping price tags, those who are not fashion freaks start thinking: why spend so much on something as vague as fashion. For them, as long as the glasses have the correction capacity required for their daily tasks, they are good to have. Formerly cheap glasses retailers didn't have the advertising power as those big name brands, as a result, their ability to create wide accesses for their potential customers were limited. Nowadays, however, with the ongoing rapid development of the Internet and E-commerce, buying cheap glasses online has become extremely easy and convenient. All it takes is a few clicks of mouse and an order can be placed in the coziness of the buyer's room and comfort of his chair.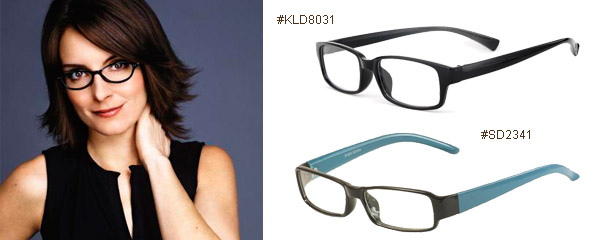 Simple as it looks, there do exist a couple of things you need to look out for when you are trying to purchase a pair of glasses online. The first thing has to do with prescription. Needless to say, unless you are look for a pair of frames solely for aesthetic reasons, prescription is fatally important in the whole glasses choosing process. Getting your prescription right requires a visit to a professional's. That is to say intending to buy your glasses online doesn't necessarily mean getting rid of eye doctor visits all together. Once you have your eyes examined and prescribed, you can then get online and look for glasses with the corresponding powers.
Another watch-out has to do with shipping terms and refund policies. Mostly speaking, cheap glasses online requires shipping fees on the buyer's part. That, of course, doesn't apply when there is a sale. During holidays and special occasions, most online optical stores have their products on sale, which sometimes may include no shipping fees policies. Likewise, to attract a larger clientele, some websites have refund policies, which undeniably make their customers' shopping there a much more risk-free one. Though a refund policy seems to be more and more common among major players in the industry, there still exist some stores lacking of one. Buyers, who are in favor of such policies, should check carefully beforehand to make sure their money could be returned if they were not satisfied with the product.