Progressive eyeglasses online, the latest buzzword made popular for its novelty both in the products and in the way they are purchased, are creating quite a stir in the formerly tranquil optical industry. Business insiders are cheering for the booming popularity while customers share the ecstasy. Finally, they claimed, the old glasses biz got its well deserved shot in the arm. For progressive eyeglasses online, however, it seems only the naturalist thing, since such a powerful product combining the unprecedented convenience and good service of E-commerce can only expect the prosperity and success seen at this moment, if not more.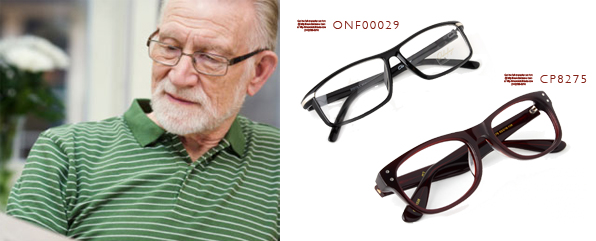 Progressive eyeglass is a product laden with the latest optical technologies. By applying theses techniques that were formerly never imaginable onto the lenses, manufacturers managed to create a smooth and gradual progression of vision powers on the same lens. Such ingenious design answers the need of many who suffer from a combination of myopia and presbyopia and who formerly have to put up with either the unbearable troubles in constantly switching between sets of glasses or the unsightly and age-revealing visible lines found on bifocals and trifocals. With this type of glasses on, wearers can see things at different distances merely by tilting their heads or eyes. The lacking of a separating line also makes them look much more youthful. Besides, progressive eyeglasses are also compatible with quite a number of frame styles, giving wearers a kaleidoscope of choices to choose from.
The rising of E-commerce has revolutionized the way commodities are sold and bought in pretty much every industry, with the optical field being no exception. More and more online stores and retailers are emerging and with the gradual perfection of their services and their intrinsic advantage in convenience, transparency in information, cost and so on, the population that has developed a habit of purchasing online is surging. Under this circumstance, a hot product like progressive eyeglasses' potential simply can't be over estimated. Those contributors or dealers who have a certain volume of capital yet don't know what to invest can therefore have a try, and it surely will turn out to be the most lucrative biz you ever done in your entire lives.