Traditionally, when people think of reading glasses, they think of a typically white haired scholar sitting in front of voluminous volumes of academic writings. As the street term goes, they are just not hip. In an era when being hip and in the vogue and not out-fashioned has become an absolute matter of life and death for the youth, the pedantic look of reading glasses has been rejected and boycotted. Young kids who had to wear glasses in order to see clearly so as to not lag behind with their school work being bullied in the schoolyards has been no strange matter for schools from elementary ones to middle schools all over the country. And that only adds to the bad image of reading glasses, making it tougher for people to accept them. The difficult situation in the market however did not kill all those manufacturer but instead triggered them to innovate and adapt.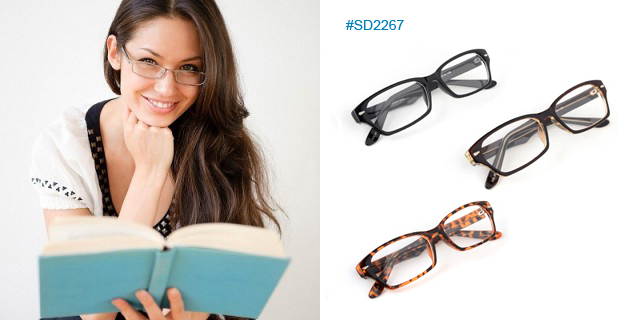 What the innovation presented us is a whole new combination of style and functionality that has been witnessed with so many other types of products in the optical business. Reading glasses are no longer nerdy and geeky any more. New styles that have been ubiquitous in sunglasses are being seen more and more with our most valuable and useful reading tool. Reading glasses framed with classic styles that are seen on Porsche, Ray-ban and Oakley shades are seen worn by more and more people from all walks of lives. Students are on the front line of the enthusiasts for the new generation of reading glasses. Now considered IN and popular, reading glasses are adored by those kids who used to resent them and with whom wearing them had to take incredible enforcement from the parents.
It is always good to see one type of optical product rejuvenating itself. The resurrection doesn't happen every day, which only makes the revival of reading glasses more precious and rare. Also is rare is the places where you can actually get those stylish readers. Firmoo.com is among the finest online stores that sell these glasses. Their clean cut wet design and professional service will undoubtedly make your visit there the pleasantest of all. Come and grab a new pair of reading glasses. They will totally ROCK YOUR WORLD!!!