Even though this is one of her better style choices (getting flashbacks of that meat dress yet?), Lady Gaga's tinted tassel sunglasses are still rather strange.
In fact, we can't help but think she has nicked the tassels from her grandma's curtains!
Gaga arrived at LAX airport on Friday (17 April) clutching her adorable little black pooch, Asia, in this dark ensemble complete with a wide brimmed suede hat and a jet black cape coat that showed off her tattooed arms.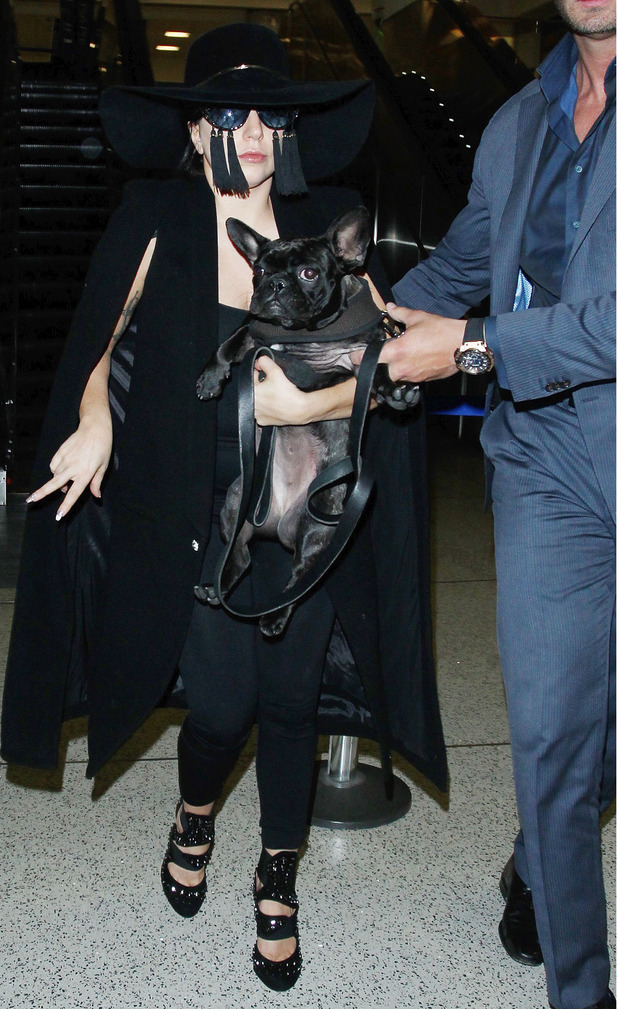 © Rex Features / Broadimage
Lady Gaga's bodyguard comes to the rescue
But it looks like odd sunnies soon began to obstruct her view, as the award winning singer was forced to hand poor little Asia over to her body guard while she waded through a sea of paps, who had arrived to meet her on her return from a performance in Nevada earlier this week.
At least the star didn't topple over, hound in hand!
Translated from http://www.reveal.co.uk/fashion/news/a642546/lady-gaga-sports-strange-tassel-sunglasses-in-new-york.html