Vintage eyeglasses frames refer to those frames that first became popular during the 50s, 60s and 70s, some of which remaining popular to this very day and others going through countless ups and downs and somehow establishing strong footholds once again in the 21st century, either by finding new generation spokesman or by absorbing new elements. There is a tendency for the finest artists and designers in the fashion circle to recycle, so to speak, old ideas and thoughts, adding to them a little renovation and revolutionizing people's understanding of eyeglasses all together along the way. Whether you like it or not, it's a undeniable fact that fashion repeats itself, whether in clothing, shoes or in eyeglasses and oftentimes just as people in the loop like to put it, everything old becomes new again.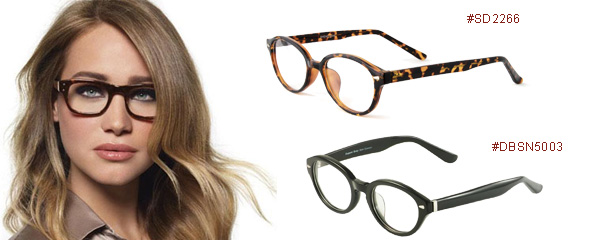 The most noticeable retro vintage eyeglasses frames might as well be the classic Wayfarer. Having been manufactured by Ray Ban since 1956, this model enjoyed their early popularity during the 50s and 60s and later waded to a slump in the 70s. In the 80s, the style reached the height of their popularity and since the mid-20s, the style has been enjoying a huge revival. Cited alongside Ray Ban's aviators as the most-selling models in optical history, the style has become a classic design of modern times and one of the most enduring fashion icons of our time. Although the model was originally made for shades, it quickly cross the shades-specs gap and adapted into the eyeglasses territory. Nowadays, a pair of retro vintage eyeglasses in such frames sure is the best thing to match your clothes and shoes, giving your whole image that much needed vintage mystery.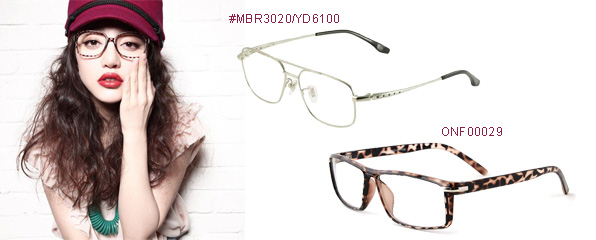 While retro eyeglasses frames are readily available, they oftentimes don't come cheap. However, for those who might have a tight budget, there's an alternative. Retro eyeglasses online. Currently, countless online optical retailers have their stock of such eyeglasses and they provide them at reasonable prices and with good service. So, if you are aching for a pair of retro vintage eyeglasses yet find it difficult to afford high street fancy store ones, online optical stores might be the place to look at.