The days when eyeglasses were thought bookish and nerdy are long gone. Nowadays, glasses are considered sexy and trendy. Many people even wear frames without lenses just for that look. Being the major accessories in the modern wardrobes, it's amazing what a pair of sexy glasses can do to our appearances and in reflecting our personalities, too. Whether it be eyeglasses or sunglasses, modern eyewear do play a huge role in increasing the sex appeal for both men and women.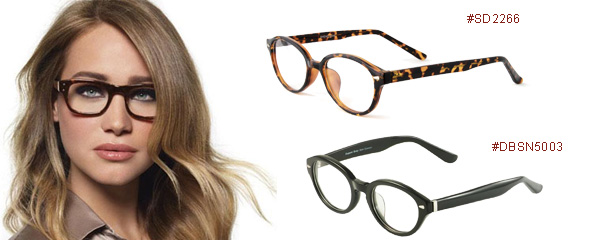 In the men's fashion department, everyone knows sophistication makes a sexy man. A balance struck between the traditional masculinity and the modern exquisiteness is the key. Masculine but not rough. Exquisite yet still manly. That's why updated classics like aviators are still very much followed by men. The traditional bold and manly look with added delicate details on the arms or lenses has revived the classic style that's been around for nearly a century. With the retro vintage movement still going at the moment, everything old is new again, added with modern technologies and techniques and making men looking more polished and sexy than ever before. And the sexiness of a man is all about the depth. Dark lenses that hide a man's eyes and facial expressions make him mysterious and unpredictable, adding the depth and therefore sexiness of the man for sure.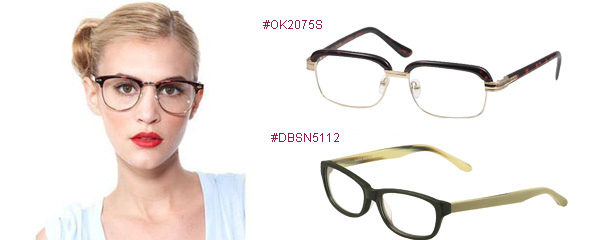 For women, sexy glasses really can do magic to their faces. The ubiquitous cat eye frames make a wild and bold look while the universally loved wraparounds instantly give out a celebrity vibe. Sexy women eyewear are so outrageously everywhere that it is not so much the glasses themselves but how you wear them that's the most important. No sexy eyewear fits all women. If you are buying sexy eyewear for women now, consider their facial features and their personalities. Choose small and not too loud styles for women with delicate features and large and bold ones for women with broad and strong feature. And if your personality or your office regulations demand for conventional styles, go for it. But if conformity isn't really your thing and you are always willing to push the boundaries, you may opt for the unique and even extreme ones. Always remember: glasses are only most sexy when worn properly, not only for your faces, but also your hearts.