Bifocal sunglasses, shades with multiply powered lenses, are the latest effort from the relentlessly innovative optical industry, whose endless endeavor in bringing the eyewear wearing experience onto another level have benefited millions upon millions vision error sufferers around the globe. The pace with which those gadgets evolve is purely fascinating. Years ago when the introduction of prescription sunglasses into the public arena brought about a revolution and reshaped the landscape of the optical industry, people thought those optical guys have definitely done all they could. Now, when prescription sunglasses have become as plain as prescription spectacles, people begin to wonder what the next big thing in the optical world will be. Well, if you have paid any attention to the industry at all, you will have full confidence in claiming that bifocal sunglasses will take that crown and be adored by lots and lots of spectacles and shades wearers in the foreseeable future.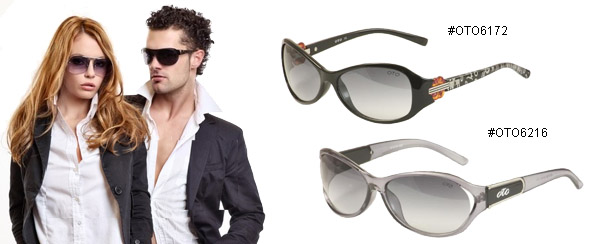 For all the people who have insufficient eyesight to enjoy the functionality and fun of shades, it takes more than just putting powers onto the lenses. Even inside those people, there could be two categories put forward: those who have single vision error and those who suffer from at least two vision deficiencies. Conventional single powered prescription sunglasses only meet the needs for myopia or presbyopia suffers. If, however, the person in question suffers both the two, those shades would fail undeniably in providing convenient and fun wearing experience since the wearer has to constantly switch between two pairs. Bifocal sunglasses come in handy for those who are over their 40s and need presbyopia correction and who also have myopia at the same time. Those sunglasses accommodate practically all types of frames out there on the market and they are just a blast to put on.
With several decades' experience in the optical field, Firmoo.com is now the fastest growing online eyewear vendor in the world. The professionalism in their staff's handlings from with the orders to with the consulting will guarantee a pleasant shopping experience fraught with fun and ease.