You turn on the health channel on your TV, trying to find advice for your next pair of eyeglasses, and every five minutes, there goes a commercial of progressive lenses.You go to your local optical store, wishing to get some help there, but the eyecare practitioner behind the counter just wouldn't stop talking about how you must get those progressive lenses. Suspiciously, you rush back home, get online and do a search on the latest news and reports about the eyeglasses industry, only to find more than half of the results are of, again, progressive lenses. What's all the fuss about the lenses of progressive glasses You asked yourself, undecided of whether or not you should follow all the craze about it and dive right into it.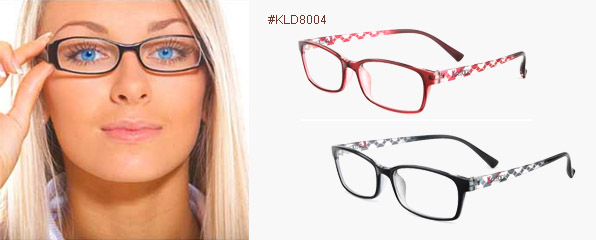 Well, if you were well informed of what's happening in the eyeglasses industry, you would find that these progressive lenses absolutely deserve all the fuss. Also known as varifocal or multifocal lenses and graduated prescription lenses, progressive lenses are mainly used for correction of presbyopia and other disorders of accommodation. Unlike your average reading lenses, these lenses are characterized by a gradient of prescription powers, which starts at the distance power at the top and gradually reaches to the maximum added power for near vision at the bottom. With this unique design, progressive lenses enable the wearer to see clearly at varying distances with only slight tilts of their heads and their eyes. For instance, the wearer could look through the upper parts of the visual field to see objects far away and glance down to the intermediate power zone to look at their computer screen for their work. And if they want to relax with a book, they only need to see through the most added area at the bottom. Progressive lenses make accommodations between varying distance prescriptions effortless and correction of multiple refractive errors possible with just one lens. Aside from that, the design of having the distance vision area on the top, the intermediate in between and the close up at the bottom fits perfectly the natural positions required for respective vision tasks.

Speaking of correcting multiple refractive errors, there are quite a number of types of lenses that can pull it off, among which most notably bifocals an trifocals. What's different about progressive lenses is that they do it with comfort and delicacy. Thanks to its gradient of prescription powers, progressive lenses avoid the discontinuities( A.K.K image jump) in visual field created by many of it bifocal and trifocal counterparts. With these lenses, the wearer will be spared from the discomfort caused by sudden changes in prescriptions when their eyes move across the sharply defined boundaries between different segments on lenses of bifocals and trifocals. A more natural and continued vision field is created, for the ease and health of the wear's eyes.
It's also because of their gradient changes in prescription powers that progressive lenses don't have the visible lines that you find on bifocals and trifocals. This feature makes them cosmetically more attractive than bifocals and trifocals, since they resemble those single prescription reading glasses worn by the youth and are therefore thought to appear more youthful than lenses with segments.
So, there you have it. A functionally almost flawless product with additional cosmetic advantages. Now, you probably understand why progressive lenses are getting such attention among the dealers and the consumers all over the world.