Nowadays, buying progressive glasses online, like buying any other item this way, is no longer regarded as a strange thing. With the number of online optical stores increasing and service provided by them improving, the number of people who pick online purchasing as their preferred way to get their progressive specs has more than tripled and more people are looking to give it a try. It seems online stores' undeniable advantage over traditional stores in both convenience and efficiency are sure to push the current fad of buying progressive glasses online still hotter and consumers certainly have no thing to complain. But, before we jump right into this fancy new experience, absorbing the joy and pleasure of shopping modern technology provide us, it might be of some use for us to go through some of the basic things that we need to look out, especially in the case of those of us for whom this whole online shopping thing may be the first time in their lives.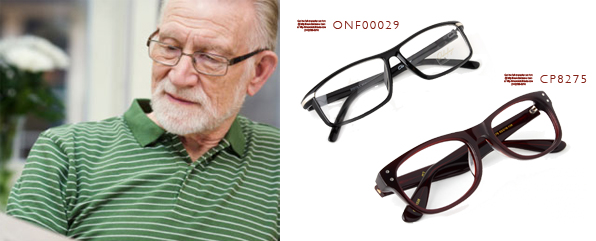 First things first, what's the most important thing you need to be aware of before you decide to purchase a pair of progressive glasses anywhere, be it online or off line? That's right, your prescription powers. So, you can't actually skip your vision check up just because you've decided to get your specs online. Some sites may tell you what your personal vision condition is don't matter and their specs can solve all problems for you, well, if you encounter any site that says so, don't buy their words and actually you should leave the site immediately. Any site who brags their product like this can't be counted on in terms of their integrity. So, be sure to have your vision tested at a professional technician's and choose your specs according to the powers you get from there.
Once you got your powers, you can start searching online optical suppliers. Although the E-commerce environment has greatly improved over the last couple of years, frauds still exist online. So, before you make a purchase, be sure to make a full rounded and detailed evaluation of the site. The front page of a site often times gives away the integrity and responsibility of the enterprise behind it like no other. A page with lousy designs rarely belongs to a well-funded and healthily-operated company. Beside the look of the pages, consumers' response is anther nice way to have a glimpse although more often than not sites tend to paste only positive reviews. Third-party forums and chat rooms are about the most subjective comments you can get about a certain site and suggestions and recommendation from a relative or friend are always the most reliable.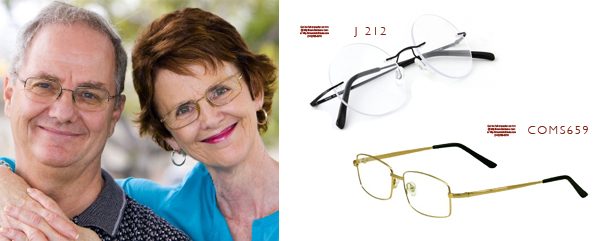 Before making a purchase, another important thing to do is to go through the shipping and payment terms and refund policies, if any, of your final site. See if the shipping service cover your region and find out how the shipping shall be paid. Many times, sites provide refund policies as a way to attract customers and as customers such policies do bring us huge benefits in that it solve the biggest question in any online purchasing: what if it doesn't fit. So, make sure to check that out too before you make a decision. Once you've made clear of everything and have found your ideal pair, the rest is easy. Good luck!!