Buying computer glasses online in recent days has become a fad. Tested by thousands upon thousands of wearers, computer glasses have proved immensely helpful to those long-time computer users by alleviating the Computer Vision Syndrome.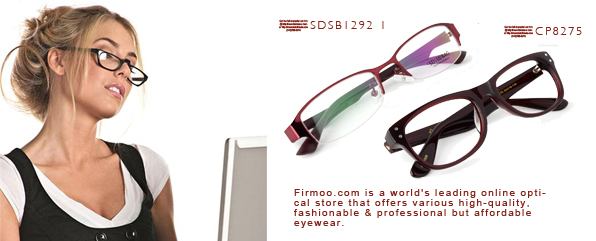 Why do you need computer glasses online?
In such an era of exploding information, computer has turned out be the part and parcel of modern office work. Such a long time have computer users devoted to the excessive exposure to computer on a daily basis that as time goes by, computer users are incessantly suffering from aching eyes, or eyes strains, focusing difficulty, blurred vision, the typical features of CVS, short for computer vision syndrome. In order to tackle such a hassle, a pair of computer glasses works miracle in such light.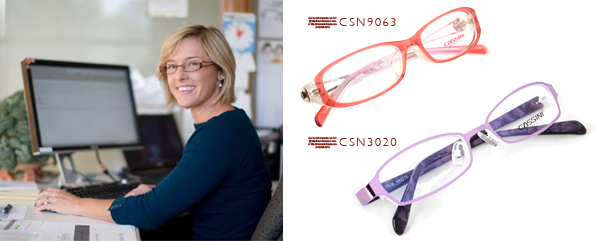 How do computer glasses online work?
Traditionally speaking, computers are placed approximately 20 to 26 inches away from yours eyes. Whereas, men at the age of 40 or more are beginning to feel the inability to see things on the computer screen clearly or have great difficulty in changing focus from the keyboard to the screen. These problems are in all probability derived from people's presbyopia. Computer glasses, with a view to resolving this problem, has equipped themselves with intermediate vision prescription, that is to say, the normal intermediate focusing power which bifocal or trifocal glasses fail to provide is now given to full play by computer glasses. In additional, computer glasses are also armed with anti-reflective coating that will deal with the glare from the screen or the surroundings. From this perspective, computer glasses do a wonderful job in relieving the eye strains and sore shoulder and neck caused by inappropriate posture.
Where to get computer glasses?
A good option comes to buying computer glasses online, if inquired about where to get these excellent computer glasses. Buying computer glasses online entails a lot of benefits. First thing first, computer glasses online are ensured with as good quality as those of entity stores, but there is a but, the prices offered by online dealers are much more alluring than those criminally expensive counterparts. What comes next is the time-saving and praise-worthy shopping experience of buying computer glasses online. With just a few clicks of mouse and a comprehensive survey of your target, the choices of computer glasses, be it in terms of styles or colors or prices are all available to you in a minute.