Haunted by the confusion about where to buy non prescription glasses? Firmoo, one of the most reliable online glasses vendors, is from instant to instant ready to offer you all types of non prescription glasses in low price yet first-ranking quality, varying from non prescription retro eyeglasses to fashion ones, from rimless ones to full-rimmed ones and so on and so forth. Non prescription glasses are the specific kind of ornamental glasses which have no function of vision correction but are exceedingly powerful and magical in imparting a chic and cool look to their wearers. And that is exactly why non prescription glasses are in the mode from all walks of life.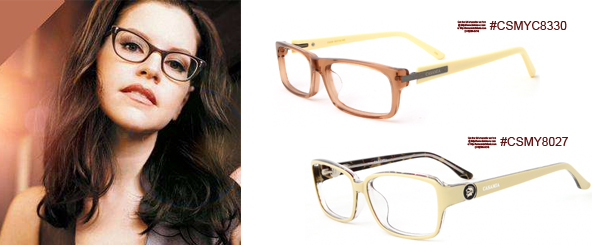 Everyday we can spot millions of non prescription glasses wearers, in the mass media, in the public activities and even in the offices. Wearing non prescription glasses is considered as an essentially necessary fashionable action in many public occasions, otherwise you may be treated as out-of-date. We are constantly fascinated by many noted film stars' signature non prescription glasses either at home or abroad. Some typical styles of non prescription glasses are particularly hot and welcomed, including fashionable tinted glasses, non prescription retro glasses, funky glasses, etc.. Are you craving a cool and charming image in the fashion of the stars? A pair of fashionable non prescription glasses will suffice to achieve so to this end.
Innumerable are the styles and types belonging to non prescription glasses at Firmoo and you really need to rack your brain to think it over which style suits you most. Before buying a pair of non prescription glasses, make certain what your face shape is, what color is your complexion and hair because these factors matter a lot as to your picking of non prescription glasses. Generally, you had better choose not too small glass frames if your face is big and a pair of bright-colored non prescription glasses works better with comparatively dark skin. Speaking of choosing the material of non prescription glasses, non prescription glasses made of plastics are advantageous in that they are more durable and lighter which ensures wearers more comfortable feeling. No matter what your demands are, Firmoo is always the best choice for you to buy non prescription glasses.