Every year the harsh winter comes to an end and we are embracing the beautiful spring. There are always new trends in the world of glasses, and this spring, even more styles for you guys to pick. Bright colors and unique styles in eyeglasses will be spotted in our site as the weather gets warmer. Firmoo.com wants you to stay up-to-date on all the latest trends by showing you some of our customers' favorite spring frames!
*  STYLES OF THE SEASON
Cat-eye shades

will quite possibly never bore us – they are not only classy but also feminine. These stylish frames have the ability to make you feel chic and high fashion, even when you're busying in your nine-to-five job or running errands around town. Pick one of them to pair with casual spring outfit. Perfect combo, isn't it?
Recommendation:
#DBSN62343:https://www.firmoo.com/eyeglasses-p-4845.html
#DBSN62354A:https://www.firmoo.com/eyeglasses-p-5113.html


Browline frames

have become increasingly more popular since we've had it on our site. Styles that were trending decades ago now are making a huge comeback this spring. In addition to being worn high on the face by the eyebrows, browlines are also well known for not having any outline along the bottom of the frames. These frames are classic, but have been modernized to fit perfectly with any age group.
Recommendation:
#F26801:https://www.firmoo.com/eyeglasses-p-3634.html
#LYC2148:https://www.firmoo.com/eyeglasses-p-4864.html
* COLORS OF THE SEASON
Pantone as the authoritative indicator for identifying, matching, and communicating colors for consistency across industries. Most designers make their creations based on this system, which eventually led to the fashionable vane.
There is no such thing as too much color! However, every season has its symbolic theme colors, what are the best ones of this spring selected by our customers? Check them out, they all look fabulous!

Pattern

is always the eternal theme of this season which symbolizes vitality and vigor. This trendy frame features a semi-transparent lush floral finish throughout with near-round shaped lenses, which make you be a fashion muse with these colorful floral eyeglasses.
Recommendation:
#DBSN62305:https://www.firmoo.com/eyeglasses-p-4398.html


While last year millennial pink was the must-have choice, this year's trend is a toned down version of the

brighter pink

, this warm hue will be like a breath of fresh air, giving you a more dynamic and sophisticated appearance.
Recommendation:
#S947:https://www.firmoo.com/eyeglasses-p-4788.html
Translucent

glasses can be right choice throughtout the year, which are always the hottest trend in eyewear this spring. With heavy black frames being popular for so long in winter, crystals are refreshing. They will never be wrong.
Recommendation:
#LKFS9913:https://www.firmoo.com/eyeglasses-p-4309.html
*

SHAPES OF THE SEASON
Round, square

or aviator frames

, no matter the preference, the most
popular frame shapes of this season are simply stunning! Let's have a look!
Round glasses

are adapt to any occasion such as the #YSL366 by Firmoo, which is a Memory-Metal frame with rubber pads in medium size. This frame comes in polishing metal finish with sophisticated design that can give you a chic look and all-day comfort.
Recommendation:
#YSL366:https://www.firmoo.com/eyeglasses-p-4604.html
#OBU3001A:https://www.firmoo.com/eyeglasses-p-4505.html
Square lenses

are timeless. This year's silhouette borrows the retro-vintage vibe with quite

thick frames. These classic square-style frames have a certain star quality about them, w

ith truely exquisite

shapes, they'll make you look fashionable without putting too much effort into it.
Recommendation:
#OBM2007A:https://www.firmoo.com/eyeglasses-p-4511.html
#DBSN62352A:https://www.firmoo.com/eyeglasses-p-5132.html
If you're looking for a chic pair of glasses for your spring outing, the
aviators
can be best ones, which always make a true fashion statement. Aviator styles are not only remarkable at sunglasses, but also excels at eyeglasses. Just done up the casual coat or a t-shirt, and even complement with a fancy hat, the cool swag has been ready to come out!
Recommendation:
#YSL:https://www.firmoo.com/eyeglasses-p-4900.html
#FAOM1771:https://www.firmoo.com/eyeglasses-p-5131.html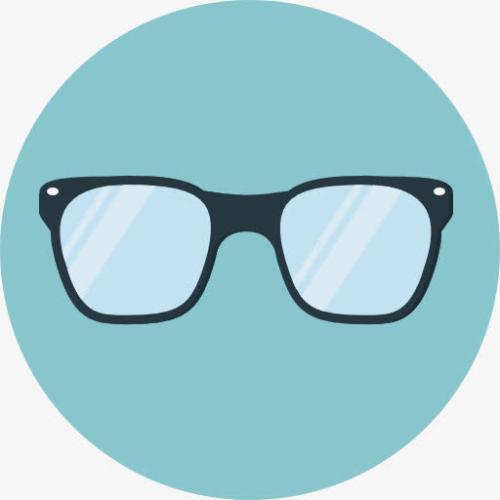 There isn't a better accessory that updates your style as fast as a pair of brand new frames. Spring 2019 has brought a lot of stylish specs looks and favors the bold, are you ready to add some fresh specs to your eyewear collection?