To many who suffer from presbyopia or other refractive errors and need prescription glasses to help them see, summer can be a pretty tough season. Words simply cannot describe the frustration one feels when he has to step out of the door of his house and into the ubiquitously troublesome UV rays and glares. The harmful rays hurt your eyes and may lead to permanent eye damages while glares reflected off smooth surfaces, such as pavements and waters, make it extremely difficult to see. There has been an earnest longing among those prescription glasses wearers that one product could come along and solve those problems one and for all. Well, with the rapid development of both technology and productive techniques, that product has emerged and it's called prescription sunglasses.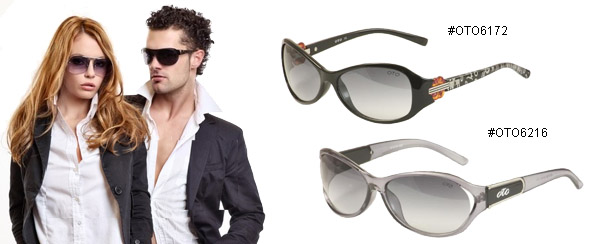 As can be probably indicated by the name, prescription sunglasses are those shades with your required prescription powers. They not only provide UV protection and block distracting glares, but also offer the accommodation correction that is needed for the wearer to see clearly. With both the functions of eyeglasses and shades combined to one pair of lenses, they spare the trouble and discomfort that comes with conventional clip-ons and flip-ups. Therefore, they come in extremely handy for those who have to have their attention closely paid elsewhere. For instance, a driver needs to keep his eyes on the road and hands on the wheel all the time to guarantee security. Although a pair of shades with clip-on lenses can protect the driver's eyes from the sunlight, they are a pain in the ass to put on and are very easy to be displaced. Prescription sunglasses, on the other hand, is a totally different story. You don't need to search for the lenses and take the time to clip them on any more. Just put on your favourite prescription shades and you can have no fear for that sudden sunlight that comes your way at a turn of the wheel.
With all the merits come relatively high prices, it is true that prescription sunglasses don't normally come in cheap, especially in the case of those famous high street brand lines. That said, there are still ways to get your hands on a pair of quality and affordable prescription sunglasses. One of the most convenient and effective places to look at is the Internet. At those online optical stores, hundreds and hundreds of prescription sunglasses are available with top quality and perfect service. If you've looked hard and carefully enough, you are sure to find the pair that fits you just fine.